Crux Move Partnership
To help serve your evolving needs.
In Crux Move's many years of working with clients to help navigate with the variety of challenges in the world of work, including new leadership, new teams and team members, challenging dynamics, evolving roles and priorities, and mergers and acquisitions, Crux Move has developed some wonderful long-term relationships. The depth of relationship that occurs after years of working together helps us to help them at a deeper level. Those relationships not only feed part of the why-we-do-what-we-do part of us, but it also helps Crux Move meet evolving needs. Some evolve into a different kind of relationship: one where we partner together to be able to help other clients on a broader level than either partner could achieve on their own.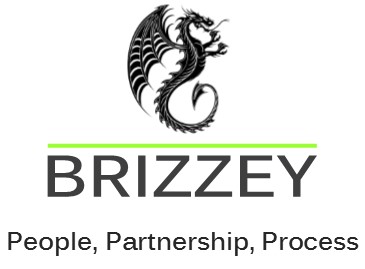 Brizzey, LLC
One of those long-term relationships is with the managing partners of boutique consulting firm, Brizzey, LLC. This formal partnership has resulted in multiple engagements that broadened the scope of services to clients who are striving to streamline and maximize the effectiveness of their processes, while paying attention to the relationship between those processes and the people who make them work.
Brizzey, LLC is a team of Pharmaceutical R&D supply chain advisors with deep experience in all aspects of clinical supply chain strategy and operations and a track record of driving change and process improvements, while maintaining operational performance. Brizzey firmly believes that investing in the "people factor" accelerates change and ensures its sustainability. They are available to help you define and implement clear, holistic, operational processes and to forge strong partnerships across business units and geographies.
The collaboration between Crux Move and Brizzey was designed to bring together an unprecedented combination of skills and experience to holistically address the people, partnership and processes of your organizational change initiatives.